I'm Sandipan Das, Full Stack Web Developer (WordPress | Laravel | CodeIgniter | UI/UX). Programming is my passion and profession.
My Goal Is To​ Design And Develop Websites To Promote Your Business. 
I'm very passionate about sharing my expertise globally and help out others.
Are you stuck on WordPress?
LET'S BUILD A WEBSITE WITH
CREATIVITY

TECHNOLOGY

FLEXIBILITY

AFFORDABLITY

INTELLIGENCE

INNOVATION
"Great to work with. Very communicative and did everything needed to get the job done! He made suggestions to help remedy problems with the site that were very helpful. I will definitely recommend his work." - Stacey Clarke
"We had a hard time understanding each other in the beginning, but when we got our points across, it was a success, love the work he did for me exactly what I was looking for, it did take a while but he is very patient and understanding. Very humbled and very professional." - Mestrada
"Very helpful and flexible with timing. Fantastic to work with - will explain and give step-by-step instructions if needed to help make this go as easily as possible." - Alison Mcmill
Justin Ko
Owner, Son of Egg
I shopped and talked around with many of the website developers on Fiverr and sandipank is the best experience I've had. His communication is the absolute best with very proper professionalism and his care for wanting to take your business to the next level. He made many revisions on my site and was eager for feedback at each step. 10/10
Tahael
CEO, TahaelDevs
Great job and excellent communication with me. Sandipan kept me updated on each step and delivered way before the original timeframe we sat in the beginning. Definitely worth the price and will be my go-to guy whenever it comes to WordPress websites.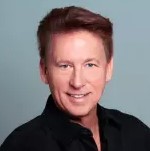 Jackson bb
Owner, ConcreteMagick
Sandipan is my go-to guy whenever I need anything concerning our Websites, WordPress, Woocommerce, or just having him design a new website or make changes or additions to current websites. He also added pixels to our sites for better retargeting! He's the Bomb...
Ihsan Christie
CEO, HarlemAdvantage
Sandipan was great! We had worked together on other projects and based on where I was heading, he suggested a custom project that was absolutely the missing piece. The delivery was timely and as expected!
I have earned everyone loves
The google recommended for a responsive website. Even, did you know the number of smartphone users? It's true, over 60% of Google searches come from mobile devices. So, it's mandatory to ensure your website is responsive. I ensure to my client's websites has this feature. If they didn't do any wrong editing.
In this video, I describe how you can FIX "SQLSTATE[42000]: Syntax error or access violation: 1071" issue | It will save your production time. database.php
Read More »
In this video, I describe how you can Run multiple Laravel projects simultaneously using a virtual host | It will save your production time while
Read More »